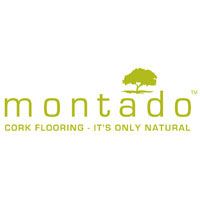 Montado™
The natural choice … flooring that's perfect for your environment and ours!
Imagine the perfect floor and you'll picture Montado™ cork flooring. Beautiful, durable, easy to care for, wonderful to walk on, and offering impeccable environmental credentials, it brings a casual elegance to any space, from big city apartments to country cottages.Cork is naturally practical, comfortable and quiet. Remarkably low-maintenance, its outstanding wear finish resists scratches, cuts, and scuff marks, while also offering a warm look and feel. Plus, its cushiony structure absorbs sounds and shocks for a peaceful, comfortable living space.Eco-friendly, Montado™ 100% natural cork flooring is made from a naturally sustainable resource, so it's good for the environment. See why it's only natural to fall in love with Montado™ 100% natural cork flooring for your home.


Direct Expressions by Hanover Hills™
Dreams can come true … discover the most amazing value in beautiful hardwood flooring.
Express your dreams with Direct Expressions by Hanover Hills™! This line of surprisingly affordable engineered and solid hardwood flooring brings you extraordinary features typically found only in higher priced flooring, such as wide plank widths, exotic wood species and hand-scraped finishing. Direct Expressions engineered flooring is made with thicker face veneers and offers guaranteed dimensional stability, while the solid flooring features superior quality and extraordinary finishes.Plus, Direct Expressions by Hanover Hills™ is made to look exceptional for years to come … guaranteed. With wear warranties up to 50 years, it's an appealing investment for your head as well as your heart. Bring home the beauty of Direct Expressions by Hanover Hills™ … the stuff dreams are made of.

Rustic River
Natural hardwood beauty you can enjoy everywhere.
Featuring some of today's most popular hand-scraped looks, the Rustic River flooring collection combines the rich, warm appeal of traditional hardwood planks with the versatility of engineered hardwood. It's the perfect choice for any room in your home, including rooms where solid hardwood isn't recommended, such as the kitchen, bath and basement. The multiple-ply construction of Rustic River engineered hardwood gives it greater stability. It won't twist, buckle or warp like solid hardwood when exposed to moisture. At the same time, the top layer is made from genuine hardwood for the classic look you want.
Rustic River hand-scraped patterns are available in a variety of species, stains and plank widths which offers you lots of design options for expressing your flooring tastes. Explore the possibilities of Rustic River hardwood flooring … beautifully engineered for versatile style.

Hanover Hills™
The natural beauty and warmth of hardwood flooring for every room.
Hanover Hills™ lets you fulfill your creative vision with beautiful hardwood flooring in choices to fit every need. Discover the look and authenticity of classic solid hardwoods as well as the easy care and durability of an engineered collection in a range of styles – traditional, hand-scraped, and rustic. You'll even find exotic species for the adventurous soul. In addition to the elemental appeal of the wood grains and tones, Hanover Hills™ also provides a large selection of plank widths and gloss levels to suit your tastes. Plus, the universal trim program will help you with the finishing touches. And, of course, Hanover Hills™ is an outstanding value with price ranges and warranties to fit virtually every need. Trust Hanover Hills™ hardwood flooring to bring any room to life … naturally.


Biltmore Estate
Timeless appeal … handcrafted, designer flooring inspired by the Biltmore Estate.
Create your own personal retreat that captures the stylish comfort of George Vanderbilt's home with our exclusive Biltmore Estate collection of rich, beautiful hardwood flooring -- Carriage House, Conservatory Plank, Restoration Plank, Olmstead Forest Plank, and Manor House. Each of these groups was inspired by the looks, moods and stories of the Biltmore Estate, from the solid hand-scraped luxury of the Carriage House family to the simple, classic beauty of the engineered Manor House family. All bring a remarkable color, life and style to any room. And, like the estate itself, this hardwood flooring collection reflects the lasting value of expert craftsmanship and design that sets it far above the ordinary. Treat yourself to the luxury of Biltmore Estate hardwood flooring for your home … you deserve it